30/08/2022
This is for the information of all concerned that the process for Admission 2023 ā€" 2024 to the classes IĀ  to VIII for limited seats only will begin from November 1, 2022. Enrolment Forms for the initial process will be available both Off ā€" line & Online.
Online Application Forms will be available in the school website www.nghss.org. Offline Application forms will be available at the Senior School Building, 4/5, Dr. A. K. Paul road, behala, Kolkata 700034 (Excluding Saturdays, Sundays and public holidays).
Parents can fill up the online form, Download, Print and submit the same on the date scheduled for submission of form at the Senior School Building.
Those who wish to avail the online system need to pay a fee of Rs. 500/- at the time of submission of the form. In the offline system, forms will be issued on producing the Corporation Birth Certificate / Aadhaar Card of the child . A fee of Rs. 500/- is to be paid at the time of issuance of form.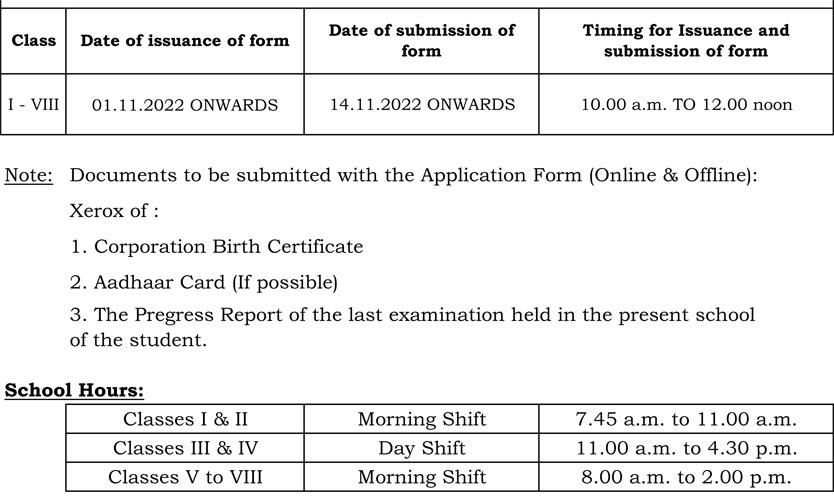 PRINCIPAL